Kim Petras, a prominent transgender pop star, will be gracing the cover of the highly anticipated Sports Illustrated Swimsuit Issue, set to be released later this week.
This particular issue of the magazine features four different cover models, including Megan Fox, Martha Stewart, Brooks Nader, and of course Kim Petras.
Sports Illustrated has recognized Petras as the first transgender woman in history to receive a Grammy Award for Best Pop Duo/Group Performance.
The banking system is on shaky ground, but Chuck Norris has a plan to protect your wealth ...
This accolade was awarded for her collaboration with Sam Smith on the track "Unholy."
Notably, this achievement comes merely six years after Petras released her debut single. The publication hails her as a true change-maker who utilizes her platform to uplift and inspire the LGBTQ+ community.
Being selected for the cover of the Sports Illustrated Swimsuit Issue holds immense significance for Petras, providing her with a "tremendous confidence boost".
"I was so excited when I got the call to be in Sports Illustrated," Petras told the publication. "It's very iconic, and a lot of very iconic people have done it before, so [it was a] big dream come true for me."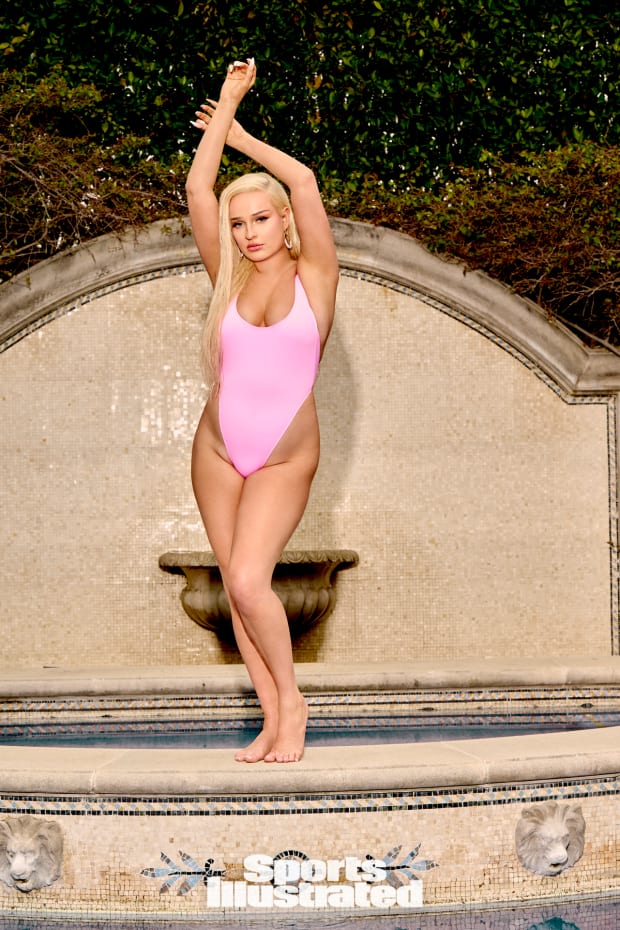 The banking system is on shaky ground, but Chuck Norris has a plan to protect your wealth ...
"It's definitely a scary time to be transgender in America, but there's also so much more representation than there's ever been, and there's so many things on the bright side," Petras added.
"I do feel a pressure sometimes to represent the trans community with everything I do, because I feel very blessed that I am at this point where I have all these amazing opportunities that I've worked really hard for and feel so happy when I hear from trans people in general that they're inspired by me."
It is worth noting that she is the second transgender individual to be featured in the magazine's pages. In 2021, Leyna Bloom, a transgender woman, broke barriers by becoming the first openly trans cover model in the history of the Sports Illustrated Swimsuit Issue.
The latest issue, which will be available on newsstands starting May 18th.