Christmas is around the corner, and with it, Hollywood's most inspiring movies. Many holiday movies center around survival, which isn't exactly feel-good content.
Nevertheless, it's a common theme every fall and winter, and it begs the question: Why are these movies so popular from Halloween to Christmas?
Go Ad-Free, Get Exclusive Shows and Content, Go Premium Today - $1 Trial
Film historian and reviewer Leonard Maltin offered his thoughts to LifeZette.
"I think we relate to survival movies because they force us to ask ourselves, 'What would I do in a situation like that?' What could be more provocative?" he said.
[lz_ndn video= 30008589]
The effect is the protagonists are cut off from the one thing most cherished by survivors, from ET on Earth to Sandra Bullock lost in space — home.
Quick - Do This Before Biden "Fixes" Your Retirement Plan Next …
This year's survival movies seem to hinge on forces of nature and weather turning on its human inhabitants.
This Christmas, you can watch a fierce storm on Mars in the year 2035 stranding an earthling 140 million miles and several years from home. His only chance of survival rests with a hastily organized rescue mission.
Or you can revisit the true 2012 story of 33 Chilean miners trapped under the Earth, 2,000 feet below the surface. Families kept a vigil for 69 days, praying for their men to be rescued so they could return home.
In 1820, a malevolent, 85-sperm whale attacks the 87.5-foot, 237-ton whaling ship Essex and sinks it, forcing 21 men into three, leaky, 25-foot whaleboats in the middle of the Pacific Ocean, 2000 miles from anywhere.
[lz_ndn video= 30060219]
"The Martian," "The 33," and "In the Heart of the Sea" are part of an ongoing tradition of survival movies popping up around the holidays. But why?
In 2013, the Daily Beast writer Andrew Romano described a similar theme of survival movies during that holiday season: Impoverished Somali terrorists in "Captain Phillips," a Russian missile striking a Russian satellite in "Gravity," greedy slavers in "12 Years a Slave," and Robert Redford's sailboat striking a container of Chinese shoes in "All is Lost."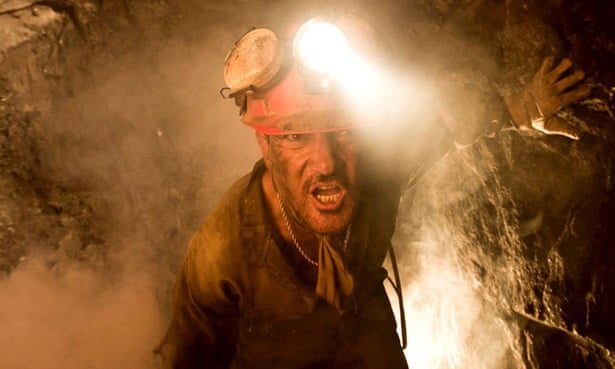 He summed it up: "(In 2013) the culprits are politics and commerce — domestic, global, even interstellar. However subtly, their on-screen adversities mirror our real-world anxieties — about globalization, economic inequality, international affairs, technology, and so on — and pack a more precise punch as a result."
"Gravity" won seven Oscars in 2013, and joined a long list of Oscar-worthy survival movies like "Cast Away," "127 Hours," "Into the Wild," "Titanic," "Life of Pi." And all of them had an overarching goal of going home.
Perhaps the greatest survival movie of all time is "ET: The Extraterrestrial," whose simple plea sums up the emotional core of all survival movies: "ET, phone home."
Going home. Making it home alive. Returning to loved ones who have been worried sick. That is the core emotional grab of survival movies. At the end of the day, no matter what troubles us or stands in our way, humans just want to make it home.
It's an important lesson to remember at a time when families are alienated by technology addiction, and Americans are experiencing low morale in the sputtering economy. If you think your problems at home are bad, consider this: They could be worse.
Sometimes, the only way to gain perspective on the little things in life is to appreciate the big things.
Home is still where the heart is, and we can all benefit from the reminder this season.